Time-gated Raman Spectroscopy
Timegated® Raman technology offers several advantages over conventional Raman spectrometers and opens up enormous potential for the use of this new technology in different application areas and material classes like:
Solids
Liquids
Slurries
Gels
Timegated® Raman provides real fluorescence suppression capabilities. It is also much less sensitive to ambient light and thermal emission interference.
How does Time-gating work:
The picosecond range laser excitation source and a time-gated single photon counting array detector create a totally new type of spectrometer which is able to acquire Raman spectra with real fluorescence suppression. The system rejects the fluorescence interference (which has a longer average delay) while capturing the instantaneous Raman scattering signal. It also enables the acquisition of time-resolved fluorescence spectra by sequentially sampling the emission pulses at different temporal positions. This approach simultaneously opens two windows for material characterization and provides valuable new information in several different application fields.
Summary of the advantages of this fascinating new technique:
Real fluorescence suppression
Time-resolved fluorescence information
Non-destructive, non-contact, label-free, fast and easy to use measurement technique
Thermal and ambient light interference suppression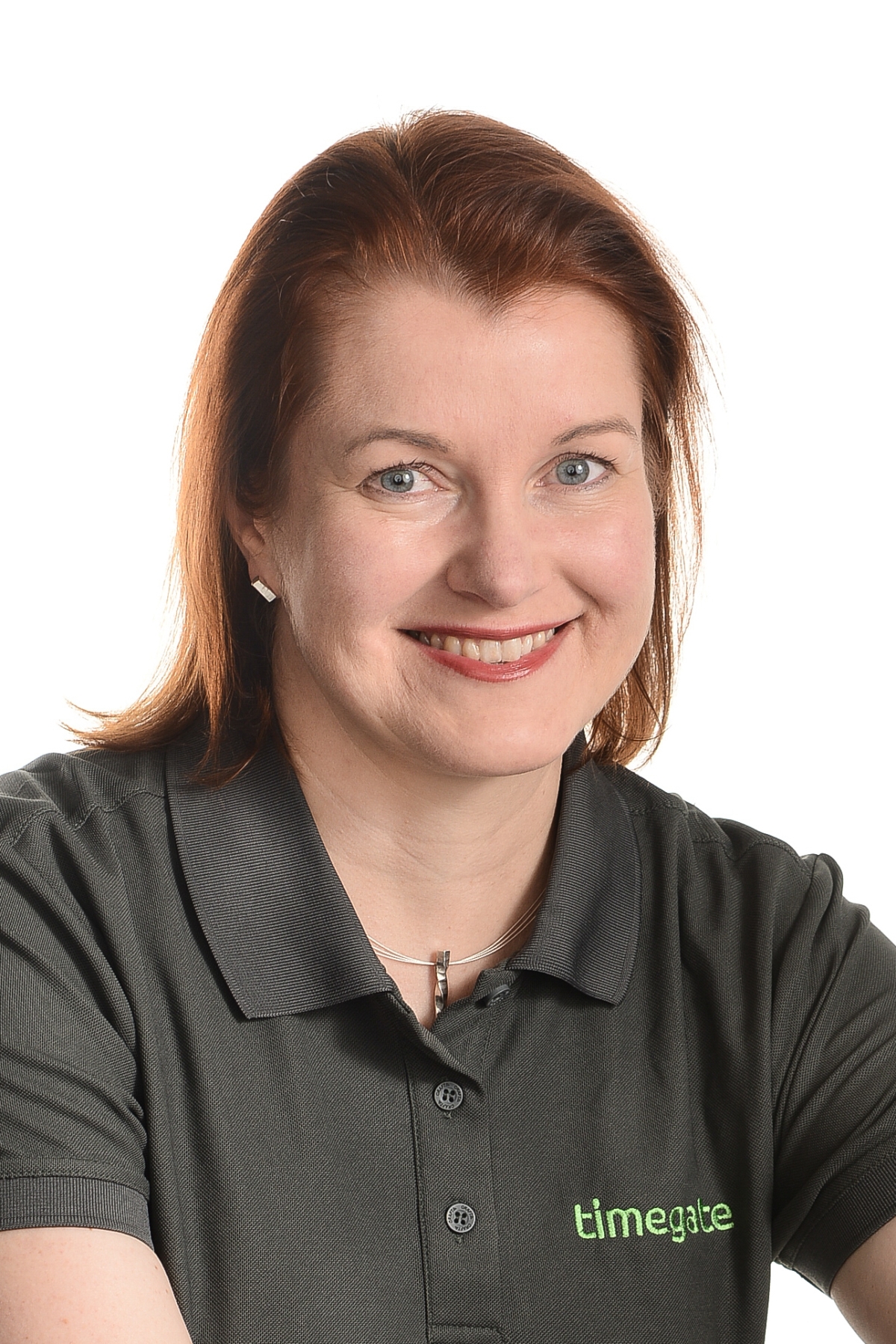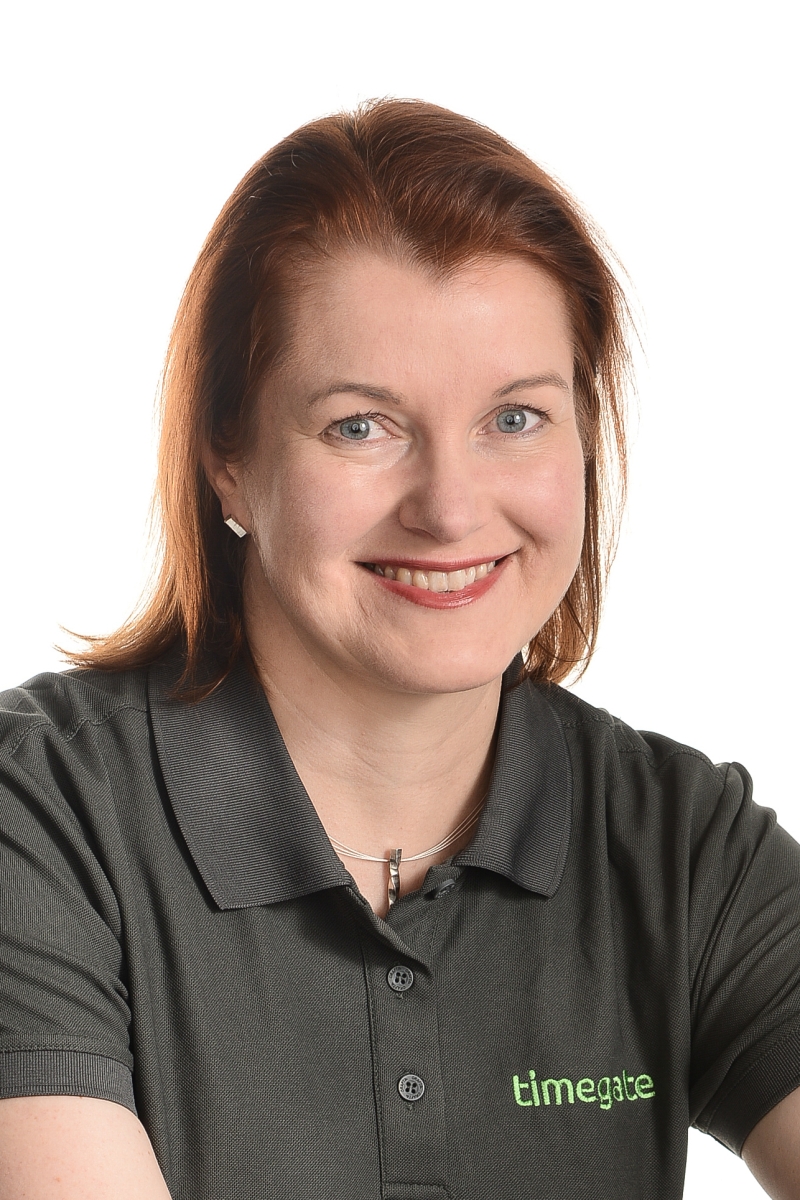 Mari Tenhunen
CEO, Co-founder

Mari is one of the founders and the CEO of the company. She has over 20 years of experience in industrial process instrumentation applications in her previous jobs.
In Timegate, Mari wants to create inspiring workplace with strong company culture and ambitious goals.
''We are the first and only company worldwide to commercialize Timegated® Raman technology capable of time-resolved measurements without fluorescence interference. With the revolutionary Timegated® Raman technology, we are widening the application and operation areas of Raman spectroscopy as well as offering more data in real-time, online.
Our mission is to make the world healthier, cleaner, and safer by more efficient process monitoring, exploring depleting raw materials and producing resources for living.''
World's first commercial time-resolved Raman spectrometer
PicoRaman is a commercial Raman spectrometer capable of doing time-resolved measurements. Raman spectroscopy is a very powerful technique
Intrinsically high molecular specificity
Minimal or no sample pre-treatment
Measure aqueous samples
Flexibility of sampling configurations
Suitability for automation.
Non-destructive, non-contact, label-free
Fast and easy to use measurement technique.
Time-gating increases the robustness and reliability of Raman measurements even further by enabling true fluorescence rejection.
Effective fluorescence rejection with time-resolved Raman technology:
Fluorescence emission is seen as the main challenge in Raman spectroscopy. PicoRaman has sub-nanosecond pulsed excitation and a time-resolved single-photon counting detector, enabling effective and real fluorescence rejection making both quantitative and qualitative analyses more accurate and reliable. Spectral analysis becomes more specific and precise as fluorescence is no longer a limitation.
The University of Helsinki was our first client to have purchased our first and second generation instruments. We are excited that our customers are satisfied with our products and services and therefore the relationship continues.
"Fluorescence has been one of the problems in our measurements and analyses of biomolecules before we got access to time-gated Raman technology. Previously, we were unable to measure the Raman spectra of some small-molecule drugs and biomolecules, due to their high fluorescence background. Currently, with time-gated Raman spectrometer we have succeeded by detecting the Raman spectra of the fluorescent molecules. In addition, we were able to distinguish the extracellular vesicles (EVs) from different cellular origins based on their Raman spectra and principal component analyses, which was not achievable earlier with continuous wave Raman spectroscopy. As we have overcome various problems with time-gated Raman, we have already acquired the first and second generation instruments, and now we are collecting the funds to purchase the Microprobe to further widen our research. Time-gated Raman spectroscopy is highly advanced, sensitive and user friendly technology for biopharmaceutical measurements."
Professor Marjo Yliperttula
Physical Electronics GmbH
Salzstraße 8
85622 Feldkirchen near Munich
Germany
For privacy reasons Google Maps needs your permission to be loaded. For more details, please see our
Privacy Policy
.
I Accept